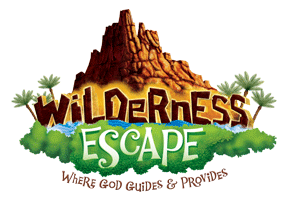 Vacation Bible School
July 13 - 17, 2020.
---
This year's theme is Where God Guides & Provides
Our kids will join Moses as he and the Israelites flee Egypt and travel to parts unknown -- trusting God all the while! Moses helped to guide his people through uncertain times in a wild and unknown place. How great it is to trust that God is with us even when things are hard and we face unexpected challenges!
Spread the word! All children kindergarden to completed grade 5 are invited.
You are invited to a virtual VBS experience. Watch videos, participate in live discussions, make fun crafts, and much more as you come to VBS while staying in your own home. There will be a mix of pre-recorded video, live conversations, social interactions, and a box filled with supplies for craft projects and activities to complete at home.
Volunteers are always welcome. You can help by:
Preparing VBS-at-home boxes (during the week of July 6-10 at the church)
Distributing Box drive-thru/pickup (Sunday, July 12)
Record videos for crafts and lessons (to be shot July 6-8 at the church)
Discussion leader in a live Zoom chat
Please contact the church office at, leading, 570-586-6306, or e-mail
fpccs.vbs@gmail.com
.
To register, go to www.myvbs.org/fpccs.