Coronavirus Update
July 1, 2021

Two ways to Worship!
Those who are fully vaccinated (and all asymptomatic children) are welcome to worship. Send a note to the church office to make yours.
The blue tape is gone from the sanctuary so you can sit wherever you wish. However, we will continue to wear masks and take temperature checks.
The hymnals have been returned to the pews! You are welcome, and invited, to sing . . . while wearing your mask.
Please continue to make reservations. We do have more flexibility now. If you forget to reserve a spot, you may still attend.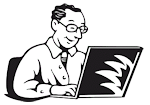 The services in their entirety continue to be streamed on YouTube. Sermons are also available as audio and text files. -more-

Make your weekly prayer request here.