Coronavirus Update
December 23, 2020
On-line Worship!
We at the First Presbyterian Church of Clarks Summit are returning to live-stream-only worship on Sunday mornings. The current pandemic is expanding through o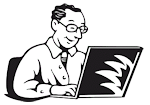 ur region and we are not willing to put our members and friends at risk. We are disappointed that the public health situation has forced us to make this decision.
The services in their entirety will be streamed on YouTube. Sermons are also available as audio and text files. -more-

Make your weekly prayer request here.