Youth Ministry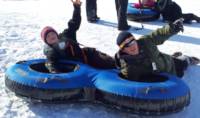 Our church's Youth Ministry is for young people in grades 6 through 12. All youth are welcome, whether they are members of the church or visitors, and this invitation includes participating in regular meetings as well as any special events or trips. From pure fun to fundraising activities to youth mission projects, the purpose of this group is to provide fellowship and to enable our young people to "live the lessons" they learn at church and in Sunday School.
A note about scholarships: There are several scholarships available to youth of various ages for conferences, camp, and other programs. Check out our scholarship page.
For details regarding specific youth activities and events, check our
Christian Education
page.