Christian Education
We at First Presbyterian Church value our Christian Education programs.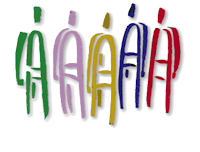 .
Advent classes now in full swing!
Adult Study will be called Advent in Narnia based on the C.S. Lewis book, The Lion, the Witch and the Wardrobe. This study will begin on November 30 and meet in Room 206 at 6:00 pm. Contact the office at 570-586-6306 for more information.
---
Prebyterian Women Bible Study
We will meet Tuesdays at 10 am in Fellowship Hall. Rev. Carter will lead the Horizons Bible study, titled "What My Grandmothers Taught Me: Learning from the Women in Matthew's Genealogy of Jesus."