Worship Through Service
September 29 - October 1, 2023

Our annual Worship Through Service event is a reminder that praise begins inside the church and moves outside to love our neighbors and serve our community.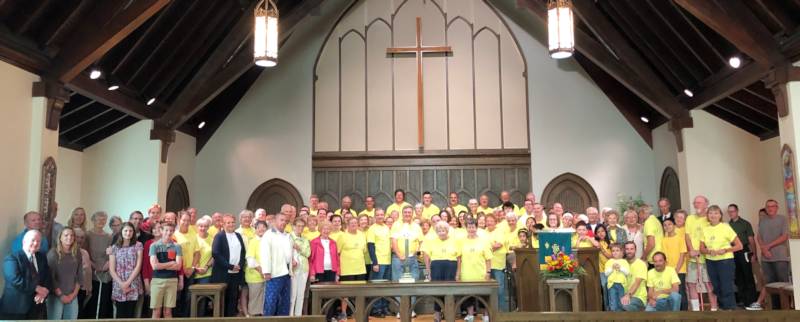 This year's activities are:
Weinberg Northeast Regional Food bank on Saturday September 30, 2023, 9 am-12 noon
Collection of Personal Items for SafetyNet – items will be collected until Sunday, October 1
Grounds and Attic Cleaning – Sunday, October 1*
Packing of boxes to take to our shut-ins. Youth and adults can color greeting cards and help pack the boxes - Sunday, October 1*
Make bagged lunches for youth shelter – Sunday, October 1*
My Brother's Keeper (Fellowship Hall) - Make sleeping bags for Keystone Mission to distribute to the homeless - Sunday, October 1*
Collect/Distribute Items for Clarks Summit State Hospital - Sunday, Oct. 1*
Hymn sing at the Pines - Sunday, October 1*

*These events are following worship

Contact the church office for additional information or to sign up.